Sudden Death of Mr T C Woodford
Thomas Curtis Woodford was born in 1848 in Paddington, London to a watchmaking father. The family emigrated to Canterbury when he was 'quite a lad' and he learned his father's trade in his father's shop in Christchurch. He then went to Hokitika to manage a watchmaker's business for Mr Proctor. He moved to Wellington in 1877 and in 1886 he married Emma Jones at St Paul's Cathedral. Emma came from a family of early Nelson settlers.
The couple had one son, Claude, in 1887. At about the same time Thomas opened his shop on Lambton Quay at the Bowen Street end.
In the early hours of 12th June 1895, Nightwatchman Campbell ran up to Thomas' residence in Tinakori Road and told him that his shop was in danger of being burned. Thomas dressed quickly  and was soon at the scene where it was apparent the danger had passed.
He decided to get some refreshment for the firemen and knocked on the door of the Royal Hotel at about 3am. While waiting for the manager to dress and descend, he collapsed in the doorway.  He was carried into the parlour and a doctor telephoned for, but when he arrived Thomas had already died.
A post mortem was carried out by Dr George Anson and a verdict of death from heart disease was returned by the jury at the inquest. For some time prior to his death he had been working late in order to cope with orders.
His life was insured for £250 with AMP.
Thomas is the first of 14 burials of his wife's family and extended family in this plot.
Ch Eng/E/19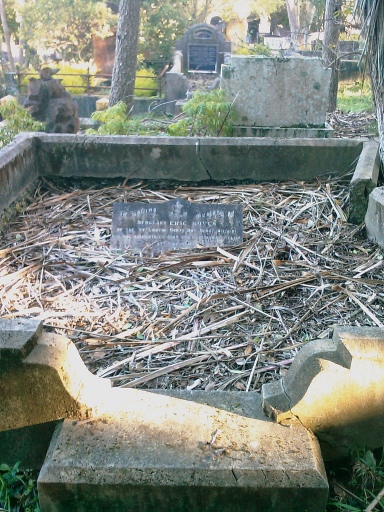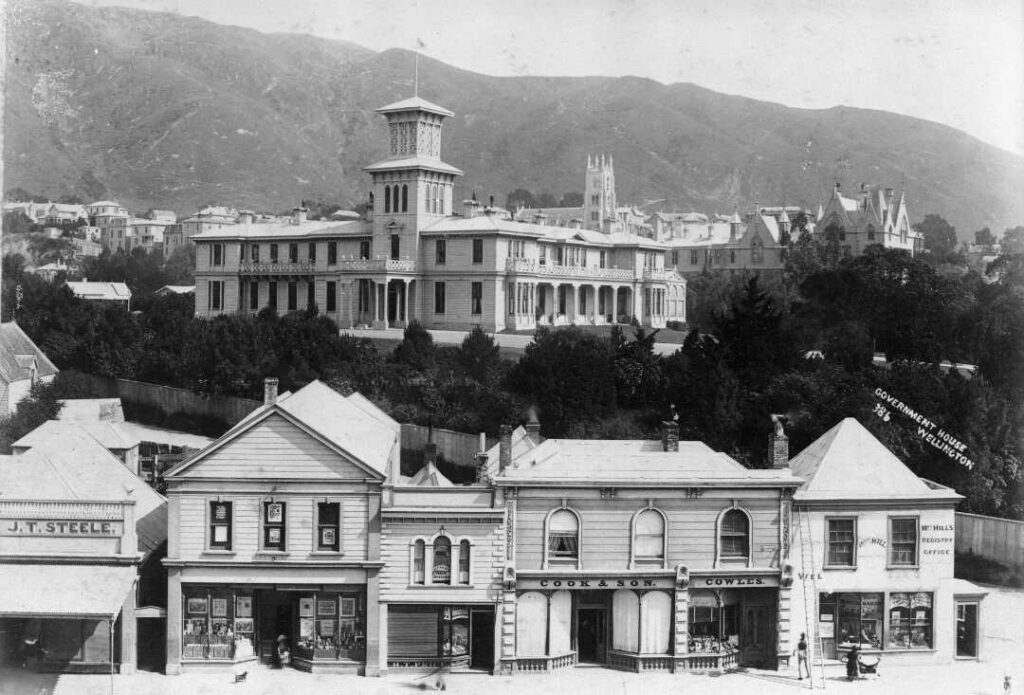 Lambton Quay. Photo courtesy of the Alexander Turnbull Library.